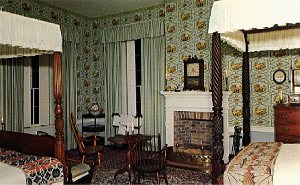 The Harrison mansion, restored to look like it did in the 1800's, is filled with antique furniture, china and paintings of that era. While Governor, Harrison held meetings in the parlor at Grouseland.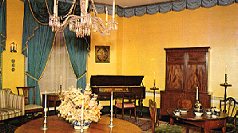 The dining room at Grouseland is furnished with objects from the years Harrison lived here. There is a bullet hole in one of the windows in the dining room where someone shot at Harrison. They missed, but the bullet hole remains. The bullet was never found.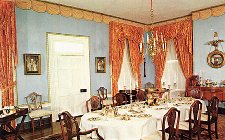 There are two staircases at Grouseland. As you enter the mansion you see the beautiful cherry wood front staircase.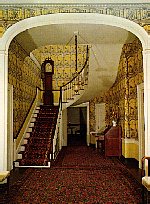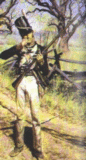 More Military